We are approved as an ACA accredited camp!
( see more below)
----------------------------------------------------------------------
Ask about our Daycare Summer Program... office@JewishOrlando.com
We are back at our beautiful Camp Grounds!
The 2019 Summer Session, Camp Gan Israel of Orlando will again return to our location in Gotha, right past Windermere. The Camp site is beautifully nestled between trees, a lake and beautiful fields. The Camp boasts a pool, air-conditioned dining hall that seats a couple hundred Campers, as well as a craft room, commercial kitchen, playground and lots of outdoor space for children to enjoy themselves.
"We've grown so much in the past few years," explains Chani Konikov, Camp Director, "and we've expanded our programs and activities to the point where leasing anything less than a full-fledged camp ground just would not work for us."
Last summer Camp Gan Israel attracted 120 Campers from all parts of Orlando and many more are expected for June 2019. Camp runs Monday through Friday for the last week of June and 3 weeks of July. In an effort to attract older Campers, this year's "Funshop" options will include some of the following: Ropes Course, archery, dancing, art, sewing and food decorating. In addition, Camp will be hiring a professional coach to direct the sports program.
"Our Camp is very professional and extremely fun for our Campers," says Chani. "We offer many options to capture the interests of each child, and strive to bring out the individuality and uniqueness of each camper through performing arts, crafts and recreation."
What places Camp Gan Israel a step above other Day Camps is that here, for 4 weeks, Campers are imbued with a sense of pride in being Jewish through intertwining Judaism into every activity, every trip, all songs, cheers and performances. The children see their everyday life as a Jewish life, where being Jewish is not about a once a week visit to Hebrew School or a yearly visit to Yom Kippur services. Being Jewish becomes part of their identity.
For information on Camp or to attend an open house near you, please call 407.354.3660.
Camp activities: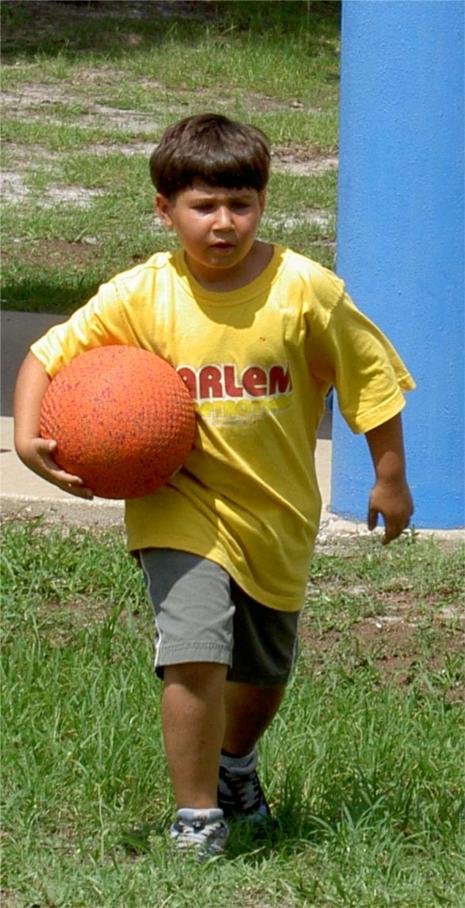 Camp activities include sports, hunts, dance and song, swimming, boating, and field trips (waterpark, Gatorland, FunSpot, rollerskating, etc.).
Campers will have the opportunity to attend a "Fun Shop" of their choice twice each week. This year's funshops will include some of the following: Achery, Ropes Course, Sewing, Art, Karate, Food decorating and coached sports.
Camp dates, hours, age, and staff:
Camp begins June 24 and runs for 4 weeks. There is no camp on Saturday or Sunday. The last day of camp is July 19th. You may choose to enroll for all 4 weeks or just one of them.
Camp hours are 9:30 am to 3:30 pm. We offer extended day for an additional charge of $25 per week for mornings and 25 for late afternoons, upon request.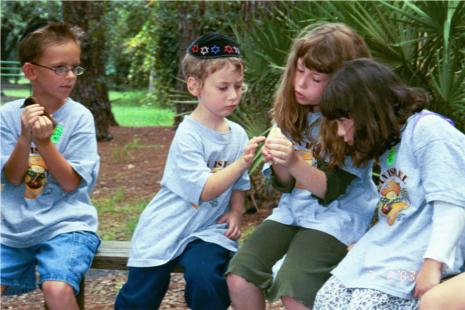 We accept children ages 2 -12.
We also have a teen program. Campers are divided into bunks according to age.
80% of our counselors are over 18 years of age. All our staff members are over 16.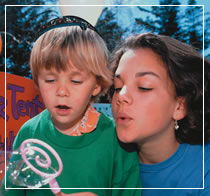 Our camper / counselor ratio is 10 to 1 for children 6 and older, and 6 to 1 for children under 6 yrs. old. This is our minimum requirement, however we usually have a higher ratio of counselors to campers.
Our Staff members are trained in CPR & First Aid and several are lifeguards as well. Our core staff are flown in from NY. These girls are well trained in child care, and all have previous camping experience and are subject to background checks. Camp Gan Israel is known for the warm and lasting connection between our staff and campers.
At CGI, your child will get lots of personal attention, love and old fashioned wholesome camp spirit in a Jewish setting.
Our campers' Jewish background range from observant to not affiliated. Our stand is a Jew is a Jew - we do not differentiate between Jews.
The American Camping Association Accreditation

We are an official branch of the International Camp Gan Israel camping network. In addition, the American
Camping Association has classified CGI - Orlando as ACA accredited. We are proud to have met their health and safety regulations requirements, and high standard camp criteria. For more info. on being an ACA accredited camp, click here>>>
Transportation:
All camp excursions and transports are provided by an outside professional company.
We are also working on transportation from the Maitland area, as well as a bus to go up Apopka Vineland Rd. every morning. Prices will depend on demand. Please let us know if you are interested.
New Lunch Program,
$15 per child/week:
The Menu includes:
Sandwiches twice weekly:
Tuna,
cheese,
PB & Jelly

Lasagna

Pizza

Fish Stix and rice
All Lunches include a fresh vegetable and fruit for snack.


Tuition:



Early Bird Special - Before April 30:
$160

After April 26:
$180

Scholarships may be available for those who qualify.
Call Chabad @ 407.354.3660.